Isles at Weston Homes for Sale | Real Estate Market Update
Begin your search for Isles at Weston homes for Sale by browsing listings at the bottom of this update or click here to perform a customized home search.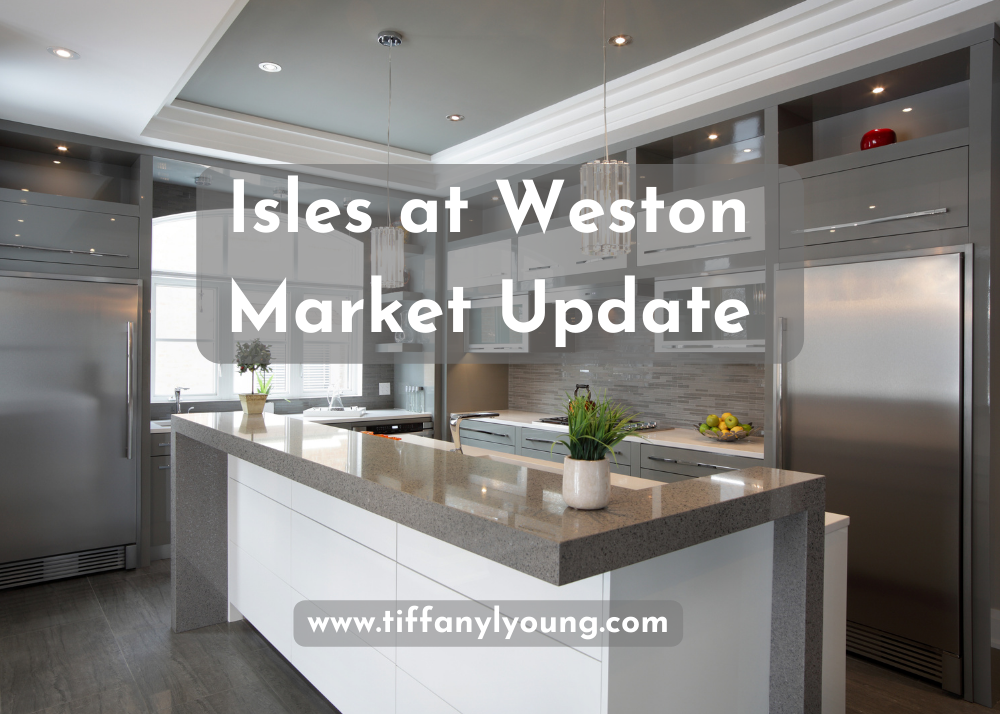 Here's What's Happening in Isles at Weston!
Isles at Weston is on the list of the Top 5 hottest Selling Communities in Weston over the past 90 days!
In the past 90 days, 10 Single Family homes were sold. The purchase price of these Isles at Weston homes sold was from $660,000 – $1,150,000.
Average Days on Market Before Being Sold was 37 Days
Homes sold at 98.7% of their list price on average
The average Sale Price Per Square Foot was $293 per Sq. Ft.
The average Sale price of homes sold was $853,500
The average list price was $869,370
Homes that sold had an average of 2,931 Sq. Ft.
Highest Priced Home Sold in Isles at Weston over past 90 Days
Address
Beds/Baths
Price
Square Feet
19506 N Coquina Way
5 Beds
5 Baths
List $1,250,000
Sold $1,150,000 (Cash)
91 Days on Market
Living 4.257 SF
Land 10,426 SF
Least Expensive Isles at Weston Home Sold in Past 90 days
Address
Beds/Baths
Price
Square Feet
4451 NW Laurel Pl
4 Beds
2 Baths
List $645,800
Sold $660,000
124 Days on Market
Living 2,172 SF
Land 7,064 SF
Isles at Weston Pending Sales
There are currently 5 homes in Isles at Weston under contract (pending sale) as of this market update. These properties were listed for sale from $790,000 – $1,325,000.
Contact us for a customized list of available properties for sale if you are looking to purchase a home in Weston Florida, or you can begin your custom search for Weston homes for sale by clicking here.
If you are looking to sell your Weston property, request your complementary Customized Property Evaluation here.
Give us a Call or Text at 954-257-5030. We would love to hear from you!
Homes for Sale in Isles at Weston