Weston, Florida Single Family Home Real Estate Report
Here's our monthly Weston Real Estate Market Update for Single Family Homes for January 2022. We publish our report the last week of each month, so drop on by our site each month to see What's Going On in the Weston FL Real Estate market.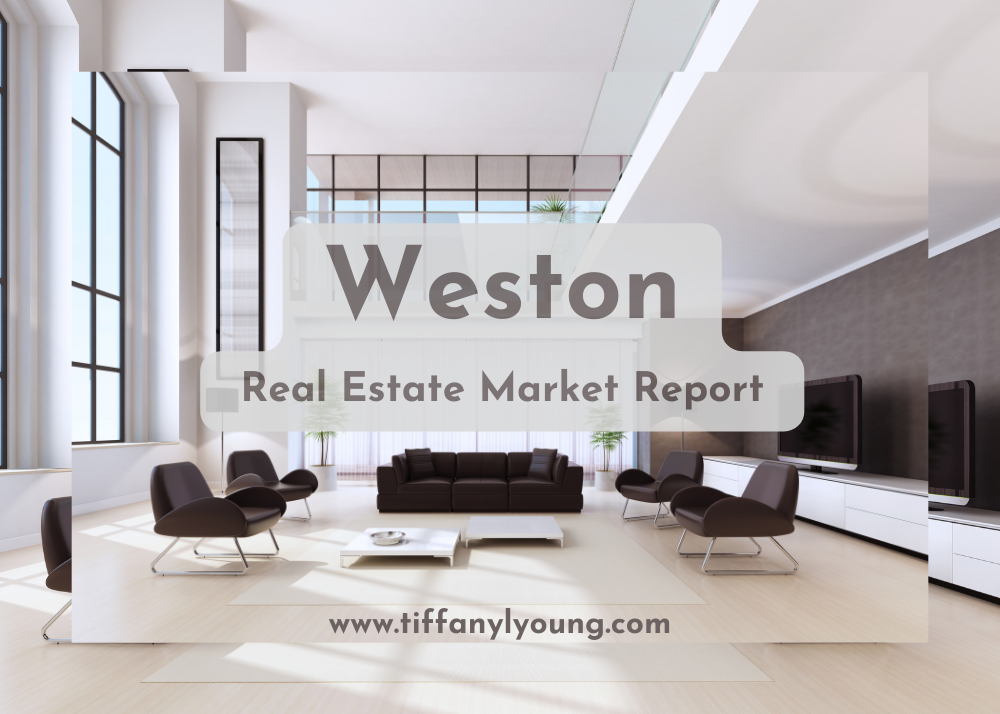 What's Happening in the Weston, FL Real Estate Market?
Weston Homes for Sale
There are currently 42 Active Single Family Homes listed for sale. These homes are priced to sell from $549,000 – $14,000,000.
Weston Properties Sold
In January 2022, there were 51 Single Family homes sold in Weston, Florida. (View our Townhouse/Condo/Villa Report for January 2022) These homes were purchased at a sale price from $432,000 – $3,200,000.
Average Days on Market Before Being Sold was 33 Days
Homes sold at 99.5% of their list price on average
The average Sale Price Per Square Foot was $341.17 per Sq. Ft.
The average Sale price of homes sold was $997,673
The average list price was $1,011,399
Homes that sold had an average of 2,975 Sq. Ft.
Most Expensive Single Family Home Sold in Weston in 2021
Address
Beds/Baths
Price
Square Feet
16610 Sunset Way
Botaniko Weston
6 Beds
7.5 Baths
List $3,269,000
Sold $3,200,000 (Cash)
112 Days on Market
Living 7,917
Land 24,243
Least Expensive Single Family Home Sold in Weston in 2021
Address
Beds/Baths
Price
Square Feet
1362 SeaGrape Circle
Country Isles Garden Homes
3 Beds
2.5 Baths
List $432,000
Sold $432,000
3 Days on Market
Living 1,502
Land 3,263
Weston, FL Real Estate Pending Sales
As of this update, there are 118 Single Family properties under contract, pending a sale. These homes were listed from $448,000 – $3,200,000.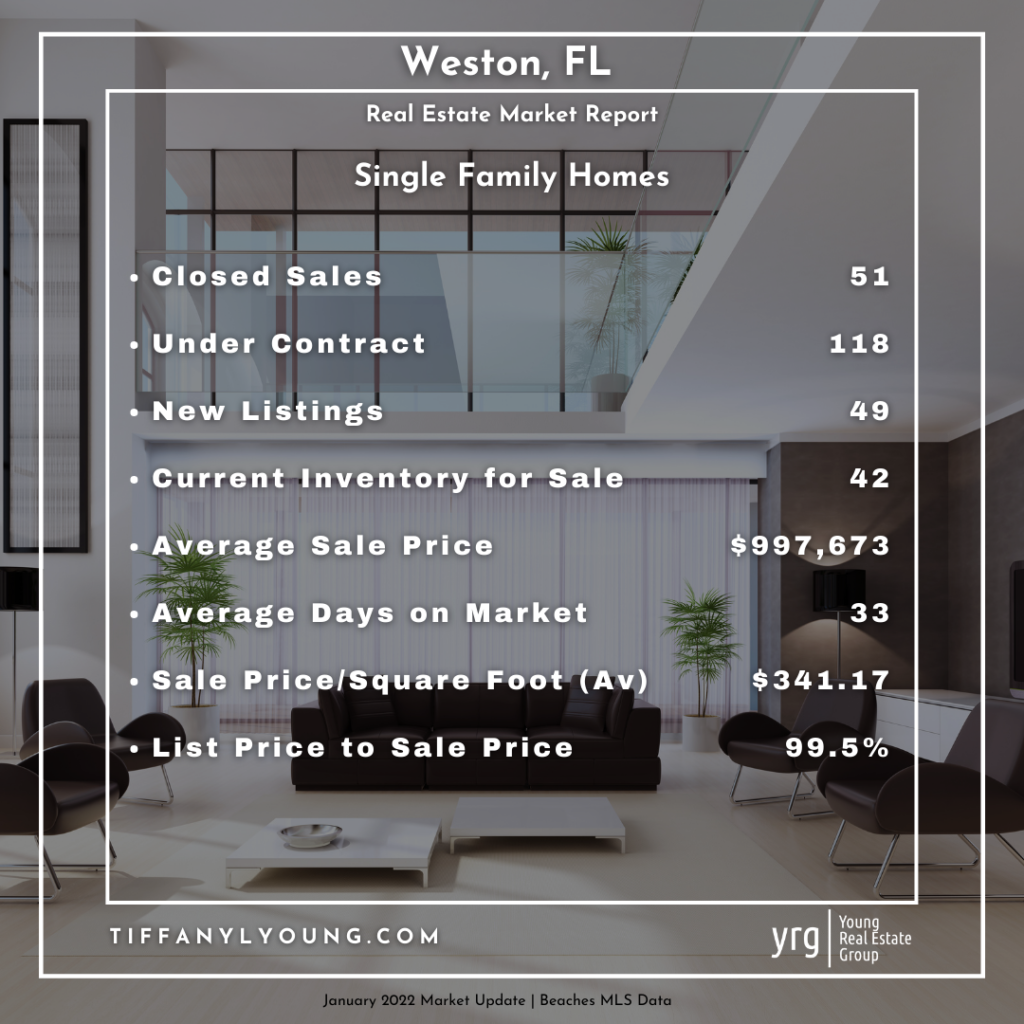 We are still in a Seller's market, with inventory being low and as demand still remains high. The Weston Real Estate Market is still on fire.
If you are looking to sell your Weston property, request your complementary Customized Property Evaluation here.
Contact us for a customized list of available properties for sale if you are looking to purchase a home in Weston Florida, or you can begin your custom search for Weston homes for sale by clicking here.
Give us a Call or Text at 954-257-5030. We would love to hear from you!
Related: