SW Ranches Real Estate Market Report| Quarter 3 2020
Begin your home search for Southwest Ranches Properties for sale by browsing through the listings below.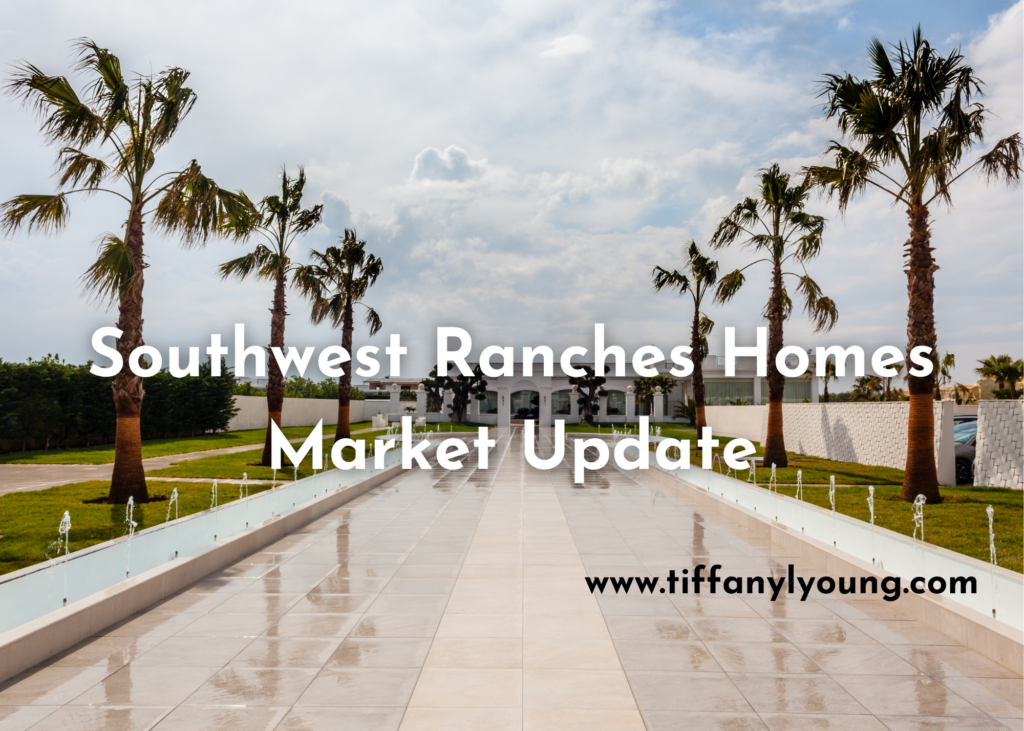 What's going on in the Southwest Ranches Real Estate Market?
From July to September 2020, 41 Single Family homes were sold. The purchase price of these homes was from $530,000 to $4,250,000.
The Average Sale price for Homes purchased was $1,201,912
Homes sold from $530,000 to $4,250,000
These properties remained on the market an average of 104 days before being sold during this time period
On average, homes sold at 96% of their list price
The average price per square foot of homes sold was $318 per square foot
Highest Priced Home Sold in Southwest Ranches During Time
Address
List Price | Price Sold
Sq. Ft
Bed/Bath
16710 Stratford Ct
Landmark Ranch Estates
Listed for $4.650,000
Sold for $4,250,000
224 Days on Market
Total Area 19,762
Lot 105,576
6 Beds
7.5 Baths
There are currently 33 homes in SW Ranches under contract (pending sale) as of this market update. These properties were listed for sale from $570,000 to $14 million.
Contact us if you are looking to purchase or sell a home in Southwest Ranches or to schedule viewings of Southwest Ranches Equestrian Homes or other Single Family homes for sale in SW Ranches, we would love to work with you! Call us at 954-302-2056 or email us at info@tiffanylyoung.com today for your personal consultation.
There are currently 49 Single Family Homes listed on the market for Sale in Southwest Ranches as of this market report.
Homes for Sale in SW Ranches Florida